Ebook Free Preview of Darkest Part of the Forest (First Seven Chapters)
by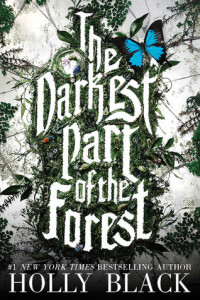 If you want to take a look at some of my new faerie book, The Darkest Part of the Forest, you can now download the first seven chapters for your eReader:
For Kindle, go here.
For iTunes, go here.
For Nook, go here.
For EPUB, go here.
For Google, go here.
And as a reminder, if you like what you read and decide to pre-order DPotF from these indie bookstores, you'll get a free signed bookplate and poster.
Or if you'd just like a signed copy, you can pre-order one from Barnes & Noble or from any of the bookstores I'll be visiting on tour (tour dates/stores coming soon.)
I hope you like the book, now that you get to read a big chunk of it!