Signings and Signing Policies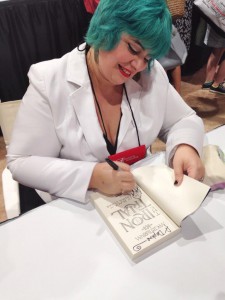 Coming out to an appearance and don't know what to expect? Go ahead and contact the store to find out what the policy is in terms of how many books you are allowed to bring from home, whether the event is ticketed and whether the purchase of a book at the store is required. If I am able, I will sign everything you bring, but that isn't always allowed.
All my upcoming events are listed here. Unfortunately, I don't control where my publisher sends me on tours, so I can't answer questions about whether or not I will be coming to your area in the future. Please be patient and check back!